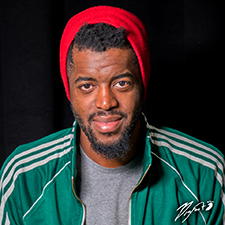 Brandon Dean Johnson – Board Chair
Creative Coordinator at Pure Imagintion Studios
Brandon Dean Johnson – Board Chair
Creative Coordinator at Pure Imagination Studios
Brandon Dean Johnson, ("BigFoot") is a native of North Carolina. He studied Graphic Design and Fine Arts at Elizabeth City State University where his involvement included joining the University's football team and becoming a member of Omega Psi Phi Fraternity.
Soon after college, Brandon lived and traveled throughout Europe where he showcased his knowledge and skills in Art and Design while immersing himself in other cultures and languages, further expanding his appreciation for people and Fine Arts. He volunteered to teach and inspire kids through visual arts across the globe. After years of living abroad, Brandon moved to Los Angeles to delve even deeper into the world of Entertainment.
Brandon was offered a job with Zac Levi and David Coleman's Nerd HQ where he was titled Art Director and Production Coordinator for the company. Because of his hard work and dedication, he was later recognized and picked up by Pure Imagination Studios, where he's currently employed. During Brandon's leisure time, he produces original content through his company BigFooters, along with the team that supports him. He landed some of his first projects with a notable studio in Los Angeles. With such an explosive start to his career, there's no slowing down for this NC native.
In spite of his busy schedule, Brandon has been volunteering to teach visual arts to the children that Create Now serves since 2014. The kids adore him, and we're incredibly grateful to have him on our team.
Tracy Solomon Clark – Vice Chair
Director of Development, Coalition for Responsible Community Development
Tracy Solomon Clark – Vice Chair

Director of Development, Coalition for Responsible Community Development
Tracy Solomon Clark is a Development Executive with over twenty years of experience in all areas of fundraising in the Los Angeles, non-profit sector. Ms. Clark has led countless Capital Campaigns, Signature Event/Planning, Marketing, Advertisement, Public Relations, and Internal/External Communications.
Tracy's experience includes executive management skills. (i.e. developing/executing new fundraising programs for organizations with budgets ranging from $300,000 to 25 million dollars, developing several comprehensive campaigns to raise awareness and secure funds for more than 100,000 people throughout the Los Angeles area).
She has managed fundraising programs for more than seven core programs for five satellite offices annually. Tracy has completed a Capital Campaign for 100 million dollars, resulting in the completion of two construction projects.
Tracy is the Director of Development with the Coalition for Responsible Community Development. Previously, she worked with the YWCA of Greater Los Angeles as the Director of Development. However, Tracy"s true passion is for children. She demonstrates that fervor by making sure that each child has what he/she needs to excel, and that Create Now is a continued step in the right direction for all children.
Daniel Ohgi – Treasurer
Vice President, AQR Capital Management
Daniel Ohgi – Treasurer

Vice President, AQR Capital Management
Dan Ohgi recently became an Investment Specialist at AQR Capital Management. Previously, he was an Investment Specialist at J.P. Morgan's Endowments and Foundations Group with over 15 years of experience in finance and capital markets. Dan was responsible for providing investment advice and portfolio management for not-for-profit organizations across the Western and Southern regions of the country. He originally joined J.P. Morgan in 2007, where he had been responsible for constructing client portfolios diversified across asset classes and investment vehicles.
Prior to that, Dan worked for seven years originating and syndicating equity and convertible securities offerings at Salomon Smith Barney and Citigroup Global Markets in New York, Sydney, and Hong Kong. Dan graduated magna cum laude with a B.S. in Economics and a B.A. in Political Science from the University of Pennsylvania. He also holds his M.B.A. in Finance from the University of Chicago Booth School of Business.
Lauren DeVillier – Secretary
Senior Digital Media Executive
Lauren DeVillier – Secretary
Senior Digital Media Executive Consultant, Standing Ear Productions
As an award-winning senior executive in the digital media and entertainment industries, Lauren worked for the Walt Disney Company, Discovery, Microsoft and Yahoo! With strong operational skills, and an expertise in content and product development, she launched market leading products across mobile, online and OTT platforms. Responsibilities include: P&L oversight, building and growing a deeply-engaged digital consumer audience with 60M+ app downloads over a three-year period along with spearheading a social media business with over 25M subscribers, and a top-tiered website presence.
Under Lauren's leadership, the DATG Digital Media team delivered the highest grossing kids app in the Apple App Store for the past two years, and won multiple awards. As an executive at Yaoo!, she oversaw general business and the P&L of Yahoo! Kids. At Microsoft, Lauren led over 1,000 third-party National and International developers, content creators and vendors working on the Microsoft TV Foundation Edition platform to build proof of concept case for distribution reaching 5M TV subscribers
Lauren is a member of the Producers Guild of America, the Academy of Television Arts & Sciences, and is an advisory board member to the Alliance for Women in Media.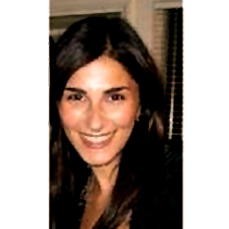 Stephanie Mazepa
Vice President of Business & Legal Affairs at TechStyle Fashion Group
Stephanie Mazepa
Vice President of Business & Legal Affairs at TechStyle Fashion Group
Stephanie is a
 solutions-oriented strategic business partner, providing commercially focused, cost effective legal counsel to drive revenue and mitigate business risk for all functions and business teams. She's a leader in providing efficient, decisive, collaborative and creative approaches to problem solving, plan implementation and litigation. An avid and strong negotiator in both conflict situations such as litigation and in collaborative commercial areas.
In her position at Techstyle Fashion Group, Stephanie 
works directly with General Counsel and the executive management team providing advice and legal analysis regarding all aspects of the corporation, including, but not limited to, labor and employment issues, supply chain management, advertising and marketing, commercial production and union issues, IP management, data security, executive immigration issues and compliance matters. She is responsible for managing all litigation and compliance matters as well as negotiating and drafting commercial agreements.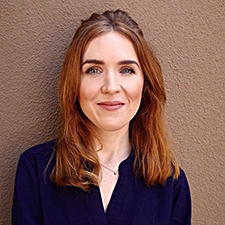 Elizabeth McGee
Manager, Integration and Learning at First 5 LA
Elizabeth McGee
Manager, Integration and Learning at First 5 LA
Elizabeth McGee is an evaluator, applied researcher and systems change strategist with over 10 years' experience in the field. Elizabeth currently works with the System exChange at Michigan State University helping to address complex social problems by transforming community systems. She also works at First 5 LA where she acts as the Integration and Learning Manager supporting staff in using research, evaluative, and experiential data to reflect, learn and improve.
Elizabeth comes from Canada where she was employed by the Children's Hospital of Eastern Ontario. There she supported strategic decision-making by developing a performance management system consisting of real-time performance indicators and a visual management tool to communicate captured data. Elizabeth obtained a Masters in Community Psychology in 2009.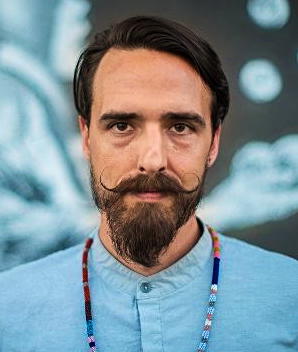 Christopher Pitcher
CEO, V/A/MR Creator at Empact Labs
Christopher Pitcher

CEO, V/A/MR Creator at Empact Labs
Christopher uses the cutting-edge of technology combined with immersive storytelling to create impact. He's a Vision Realization Officer whose mission is to empower a world of freedom, abundance, and love through the blend of art, business, science, and personal development. Using emerging realities (V/A/MR) technology. He is a world traveler, designer, thinker, cinematographer, photographer, and complex problem solver.
After receiving a B.A. in Economics from Occidental College, Christopher knew that he wanted to integrate his ability to understand systems with his love for creativity. That's when he found the dual Masters in Design at The Institute of Design (IIT) and an M.B.A. at the Stuart School of Business (IIT) and knew it was the perfect fit for what he wanted to learn and ultimately create in the world.
After completing his studies, Christopher traveled around the world for 15 months. He created a project ("The Priti Life") to document how different cultures celebrated around the world as he traveled through 26 countries and 100+ cities. While in South Africa, he started "Footprints," which is the first global VR show that tells powerful stories with beautiful visuals in a compelling and relatable way. Upon returning to the United States, Christopher established the Sights and Sounds Media House with some of his fellow creatives, and has since evolved into Empact Labs where he uses his expertise to empower a future we want to live into.
Gabriela Valverde-Rivera
Human Resources Business Partner at WeWork

Gabriela Valverde-Rivera
Human Resources Business Partner at WeWork
Gabriela is a leadership coach, strategist, and business partner with over 10 years of experience in human capital planning and development. After working in Human Resources for companies such as Target, Chipotle, and WeWork, Gabriela knows that the most successful organizations invest in their people. Creating a work culture where people feel empowered will not only transform how they lead, but also how they live. At WeWork, Gabriela is focused on partnering with business leaders to support a hypergrowth environment through effective talent management strategies and organizational design.
Gabriela holds a B.A in Communications from Loyola Marymount University and received a M.S. in Management and Leadership from Pepperdine University. When not at work, she enjoys exploring her hometown of Los Angeles, practicing yoga, and traveling the world with her husband and family.