Create Now operates through a network of partner agencies, such as shelters, group homes, mental health facilities, detention camps, schools, and other youth agencies throughout Los Angeles County and adjacent Counties.
Thanks to Create Now's supporters, there is absolutely no cost! If you work with an agency that serves chidren, youth, and young adults from ages 3-24, you could receive our ARTS PROGRAMS AND RESOURCES 100% FREE (based on our volunteers, donations, grants and corporate support).
All you need to do is to fill out Create Now's partner application at this link.
Once completed, Create Now might offer you different free workshops in music, art, dance, etc. for the kids you serve. You'll also receive regular notices about free tickets to concerts, plays, and circuses, plus sporting and cultural events. In addition, Create Now will send you information about free services and resources that you can share with your clients, like internship opportunities, college prep and leadership programs, yoga and meditation classes, and more. Below are more details about the benefits Create Now can provide to your agency:
Teaching Artists
Create Now is able to place artists, musicians, writers and other professionals at your facility or school to teach guitar, dance, graphic design, fashion, songwriting and much more. We customize our programs to meet your schedule.
Volunteer Mentors
We match local artists and other types of volunteers, such as those teaching life skills, with our partner agencies. All matching is done using both volunteer and partner application information that is provided and is based on availability.
Volunteer mentors can teach a variety of workshops that could range from one-session to much longer. Create Now trains our volunteers and gives all the arts materials and equipment needed.
Cultural Journeys
We distribute tickets to concerts, plays, museums, circuses, magic shows, film studios, sporting competitions and unique cultural events at premiere venues in the region.
We ask that youth create cards and/or letters to our donors after participating so they learn to show their gratitude, develop their creative skills and let our donors know they made a difference.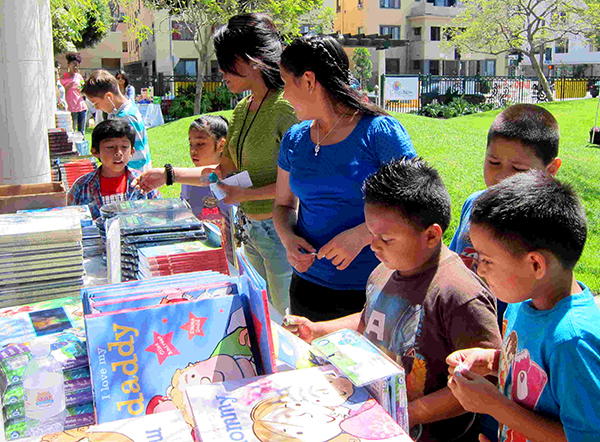 Resources
You will receive notices right to your inbox about scholarships, arts contests, free equipment and materials. We also distribute baby supplies, like diapers, toys, and socks. In addition, Create Now shares info about individuals, companies and foundations that provide free support services. We only promote opportunities that are free for your clients.
Customized Programs
If you have a specific program or project that you would like Create Now to implement for your kids, let us know your goals and budget. We will tailor classes that fit your needs. For example, our organization can put together a performing arts workshop so youth could perform at your upcoming gala. Perhaps you would like a mural at your facility that promotes reading or to stop bullying. Contact our Founder and CEO Jill Gurr at (213) 747-2777 x 1 or jill@createnow.org for additional information.
All it takes is a few minutes of your time to effortlessly provide the children you serve with amazing opportunities and programs.
Best of all –
Because of generous donations from our community partners, Create Now is able to provide your clients with life-changing experiences, arts programs, resources and opportunities at no cost. Contact our Volunteer Coordinator Lola Kate at
(213) 747-2777 x 3 or email: lola@createnow.org to learn more.