Brandon Dean Johnson
CEO

Brandon Dean Johnson

CEO

Brandon Dean Johnson has been a part of the Create Now family since 2016. He has worked his way up from a volunteer, to mentor, to Chairman of the Board, to now sitting as CEO. Brandon is a native of Fayetteville, North Carolina. He studied Graphic Design and Fine Arts at Elizabeth City State University where his involvement included being on the University's football team and becoming a member of Omega Psi Phi Fraternity.
Soon after college, Brandon lived throughout Europe where he showcased his knowledge and skills in Art and Design while immersing himself in other cultures. He volunteered and taught and inspired kids through visual arts across the globe. After years of living abroad, Brandon moved to Los Angeles to delve even deeper into the world of entertainment. 
Brandon worked for Zachary Levi's Nerd HQ where he was titled Art Director and Production Coordinator for the company. Because of his hard work and dedication, he was later recognized and picked up by Pure Imagination Studios. Through Pure Imagination, Brandon has worked with all of the top entertainment companies in LA. Brandon would go on to create his own company called BigFooters, a production company he founded that produces high-quality content.
Brandon is now bringing all of his skills to the table for Create Now.
Email: brandon@createnow.org

Laura Kelly
Director of Programs
Laura Kelly
Director of Programs
Laura Kelly has worked as a production coordinator at UCLA, volunteer for peace efforts in war-torn El Salvador, and volunteer with a non-profit providing youth programs in the Central American community. Laura was then assigned to Create Now through Americorp as a VISTA, and stayed with the organization. In her free time, she enjoys the California deserts and mountains, and bringing Spanish culture and dance to LA.
Laura manages school-based arts program for LAUSD and other school districts and formally funded programs throughout the community. She also oversees volunteer programs and Cultural Journeys.
Email: laura@createnow.org.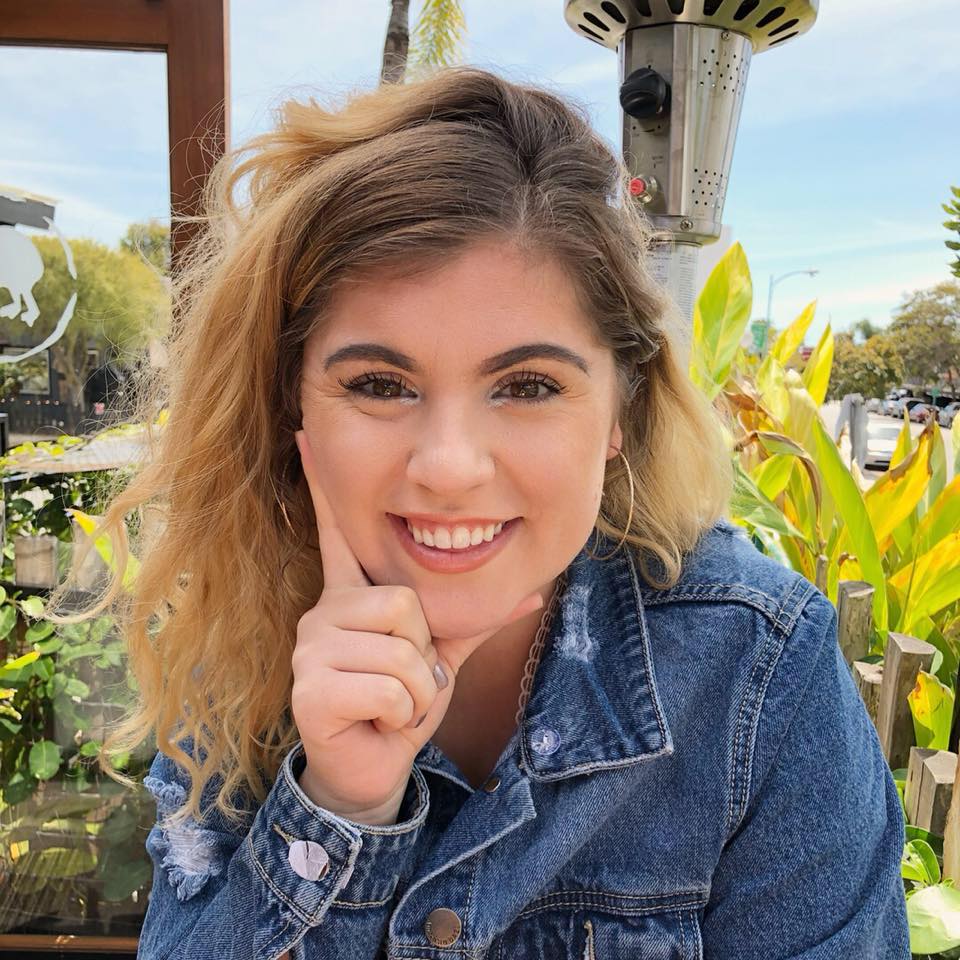 Lola Kate
Program Manager
Lola Kate
Program Manager

A Penn State grad, Lola previously volunteered at Create Now starting in the summer of 2019 by teaching a visual arts program at Angel's Flight shelter called "Expressive Arts." She also organized the volunteers at our Power of the Arts Festival. She was hired as Create Now's Volunteer Coordinator in October 2019.

With a compassionate understanding of youths' needs, Lola matches volunteers with the partners in our network and organizes these projects. She also serves as Create Now's Program Manager. In addition, Lola coordinates our marketing team of volunteers. She is dedicated to expanding Create Now's impact and operations.
Email: lola@createnow.org.
Taelor Barren
Intern

We're delighted that Taelor Barren has joined Create Now as our Cultural Journeys intern, thanks to a grant from the Los Angeles County Department of Arts and Culture. Living in Carson, she is a 19-year-old third year college student who attends El Camino College. Taelor's dream is to become a nurse because she loves caring for others and helping them to heal. She'll be doing a lot of that while building our Cultural Journeys program since bringing youth-in-need to concerts, plays and other cultural events assists them to heal from trauma while exposing them to the many benefits of the therapeutic power of the arts.
Some of Taelor's favorite hobbies include tending to her garden, reading novels, catching up on her favorite K-Dramas/anime shows, and surfing the internet. She likes to think of herself as a secret artist and is inspired to take up painting during her free time. She's also learning new languages and stepping out of the box when it comes to music in a variety of genres, even country music. Taelor is grateful and delighted to have been given this opportunity to be a part of the Create Now team, and we're equally thrilled to have her with us.
Email:taelor@createnow.org.