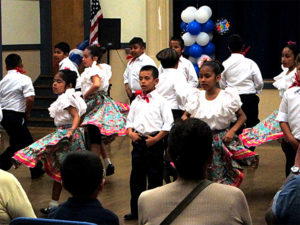 While high-risk and at-risk youth may struggle with academics, many excel in the arts. They develop assurance and respect while discovering creative expression to be uplifting and a positive release for pent-up emotions.
An extensive 2009 study with 25,000 middle and high school students by researchers from UCLA found students with high arts involvement performed better on standardized achievement tests, like the SAT, than students with low arts involvement. Employment for the arts students included better jobs with higher pay, responsibility and promotions.
A 2012 NEA study, "The Arts and Achievement in At-Risk Youth," shows that students in the bottom 25% of the socioeconomic scale who have access to the arts had better academic results and workforce opportunities, plus more civic engagement. These students also voted and volunteered more than their peers.
The American Art Therapy Association's research clearly revealed art therapy's positive impact on children with regard to health, cognition, social interaction, trauma, stress reduction, anxiety, confidence, abuse and most of life's challenges.
The nonpartisan Bureau of Economic Analysis (BEA) and the National Endowment for the Arts (NEA) released a report that in 2015, the US Arts & Culture Sector contributed $763 billion to the nation's economy. This translates into 4.2% of the US economy, which is worth almost as much as the food and agriculture industry.
Otis College's report on the Creative Economy affirms that in 2018, there were over 865,000 jobs generated through the arts in the Los Angeles region. This output produced $77.9 billion for the region!
It's obvious that arts education is crucial for the well-being of the children in our society.